Come Visit Us
Northshore Senior Center operates 4 distinct centers offering unique services. All members are invited to participate in services at all 4 locations.
Open Mon/Tue/Thu/Fri 8am-4:30pm
Wednesday 8am-8:30pm
10201 E. Riverside Drive
Bothell, WA 98011
425-487-2441
Open Monday-Friday 9am-3pm
4111 133rd Street SE (Ground floor of Vintage Mill Creek Apartments)
Mill Creek, WA 98012
425-948-7170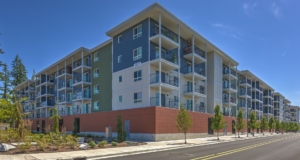 Northshore Health & Wellness/Adult Day Health Center
Open Monday-Friday 
Office Hours 8am-4:30pm
Day Center Hours 10am-2:30pm
10212 E. Riverside Drive
Bothell, WA 98011
425-488-4821
Board of Directors
Northshore Senior Center is governed by an elected Board of Directors comprised of a diverse group of community leaders who volunteer their time. For more information on meeting times/locations, and for the upcoming board packet, please visit:  https://www.northshoreseniorcenter.org/governance/
Advisory Council
Northshore Senior Center has a membership/program advisory council comprised of individuals who regularly participate in our programming. Meetings are open to the public and members/program participants are encouraged to provide feedback to this group to help inform programming within the organization.
Current Members:
Pat Olsen

Pat Fitch

John Rynd

Jerry Ann Graham

Mohan Khandekar
Terry Busch
Patricia Gustafson
Contact: Advisory@mynorthshore.org
Feedback, Grievances/Complaints
Northshore Senior Center is committed to continually improving our programs and services and welcomes your feedback to help us improve. You are welcome to contact us at any time and via any avenue with feedback. If you'd like to file an official grievance or complaint, you can find our grievance form and process by submitting our Grievance Form (Links: English | Spanish).